Last Updated: 8th August, 2017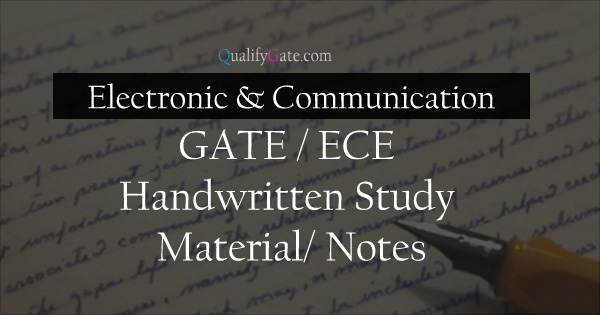 MADE Easy Handwritten Notes for ECE Branch
Here i am sharing soft copies( pdf ) of Electronic and Communication Hand written GATE / ESE Study Material.
This is the scan copy of the note books written by students studying in some very reputed coaching institute taught by very well known name in education field. Hope it will boost your GATE Preparation
Download MADE Easy Handwritten Notes for ECE Branch for GATE | ESE
Click Here for Topic Wise Previous year solved Paper
*All the Links mention here are collected over the internet. No pdf file is hosted on the server.