Last Updated: 5th April, 2014
IIT Indore M.Tech Admission 2014
Announcement for Admission in the full -time regular M. Tech. Programme for Academic Year 2014-15.
IIT Indore invites applications from highly motivated and research oriented students for M.Tech. Program with a provision for converting it to
M.Tech +Phd Dual Degree Program.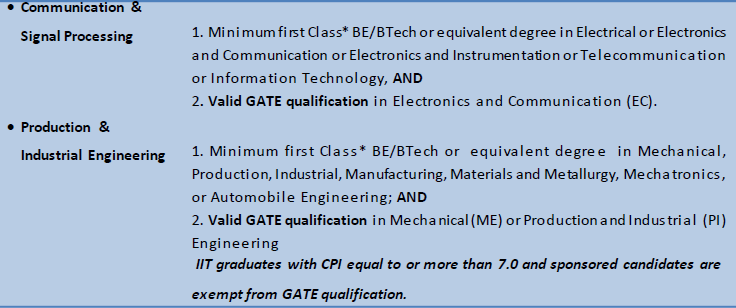 # With an option to convert Mtech+PhD after admission.
* The first class is defined as
(i) 60 % marks for GEN/OBC (55% for SC/ST) category in aggregate or as specified by the university/institute , OR
(ii) CPI/CGPA of 6.0 for GEN/OBC (5.5 for SC/ST) category on the scale of 10; with corresponding proportional requirements when the scales are other than on 10
(for example 4.8 for GEN/OBC category (4.4 for SC/ST) on a scale of 8) , OR
(iii) A first class as specified by the University/Institute awarding the degree.
Total Seat

General

Other Backward

Category

Sch

eduled

Scheduled

Sponsored candidates (From the highly

Class  (NC)
Cast

Tribe

reputed industrial &research organization)

15

6

3
2

1

3
Important Date
Last date for on-line application 30 April 2014
Last date for receiving the hardcopy of the application 10 May 2014
Last date for dispatch call letter to the candidates selected counselling 15 June 2014
Counseling dates for Time
SC/ST – 1 July 2014 Tuesday 9.30 am to 5.00 pm
OBC – 2 July 2014 Wednesday 9.30 am to 5.00 pm
GEN – 3 and 4 July 2014 Thursday and Friday 9.30 am to 5.00 pm
SW – 4 July 2014 Friday 2.00 pm to 05.00 pm
Commencement of the program 22nd July, 2014
Click Here to Download brochure