Last Updated: 17th May, 2013
NIT Tiruchirapalli ( Trichy)
Established In : 1964
Location : Tanjore Main Road, National Highway 67, Tiruchirappalli – 620015, Tamil Nadu, India Ph. (0431) 2501801 – 2501808 FAX 91-431-2500133
Website : http://www.nitt.edu
For Fees & Other ( For M.Tech) : Click Here
Description
The National Institute of Technology, Trichy is widely regarded as the best amongst all the NITs. One of the oldest NITs, its original name was Regional Engineering College (REC) Tiruchirapalli. Though Trichy might not be the most hospitable (at least in terms of climate) places, you'll find a host of students who didn't make the grade for the top IITs opting for this institute.
Location:
The campus is quite modern and located in close proximity to the cities of Trichy and Tanjavur(along the Trichy-Tanjavur Highway). Trichy is easily accessible through rail, road and air. Chennai is a 7 hour bus ride from the institute.
Campus and Infrastructure:
NIT Trichy boasts of a vast campus with ever-improving infrastructure (new lecture halls, bigger auditoriums, refurbished library, new hostels) to accommodate the increasing number of students. Hostels are just about okay, but fortunately there aren't any problems with water supply at least. First years share their rooms with three other students, second and third year students with one more, while final year students normally have a room to themselves, although that may change a bit due to the increased intake of NIT Trichy. The entire campus will soon be WiFi enabled, but as of now they have huge computer rooms in each hostel which are open 24 hours a day. Specialised internet labs are also available. Students sometimes complain about the 'not so great' library, but that promises to improve too very soon.
Faculty:
The first thing students say about the faculty is that you shouldn't bother comparing it to the IITs, because well, this isn't an IIT. Professors are like what you'll find in any other institution, some are good and some are not. Only one or two in each department are very good, well experienced, learned professors. Most of the time, it's just like any other college focusing on studying by rote.
M.Tech Courses offered
Civil Engineering –Environmental Engineering – (EV)
Civil Engineering –Structural Engineering – (SU)
Civil Engineering –Transportation Engineering & Management – (T)
Chemical Engineering – Chemical Engineering – (CE)
Chemical Engineering –Energy Engineering – (EY)
Chemical Engineering –Process Control and Instrumentation – (PC)
Computer Science & Engineering – Computer Science – (XS)
Electronics & Communication Engineering – Communication Systems – (CY)
Electronics & Communication Engineering – VLSI Systems – (VY)
Electrical & Electronics Engineering – Power Electronics – (PE)
Electrical & Electronics Engineering – Power System Engineering – (PS)
Mechanical Engineering – Industrial Safety Engineering – (IF)
Mechanical Engineering – Thermal Power Engineering – (TR)
Metallurgical & Materials Engineering – Industrial Metallurgy – (IY)
Metallurgical & Materials Engineering – Materials Science & Engineering – (MS)
Metallurgical & Materials Engineering – Welding Engineering – (WE)
Production Engineering – Industrial Engineering – (I)
Production Engineering – Manufacturing Technology – (MF)
Physics – Non Destructive Testing – (ND)
CCMT CUTOFF 2012
Round 4
Deparment
Programme
Group
OC
OB
SC
ST
Open
Close
Open
Close
Open
Close
Open
Close
Civil Engineering – (CE)
Environmental

Engineering

– (EV)
G1
428
385
379
354
399
272
247
247
Civil Engineering – (CE)
Environmental Engineering – (EV)
G2
487
459
377
368
250
250
211
211
Civil Engineering – (CE)
Environmental Engineering – (EV)
G3
471
471
406
406
283
283
Civil Engineering – (CE)
Structural Engineering – (SU)
G1
625
502
494
439
408
330
326
326
Civil Engineering – (CE)
Transportation Engineering & Management – (TG)
G1
502
436
436
367
322
285
322
301
Chemical Engineering – (CH)
Chemical Engineering – (CE)
G1
442
366
359
283
309
275
302
260
Chemical Engineering – (CH)
Energy Engineering – (EY)
G1
423
321
317
317
246
241
218
218
Chemical Engineering – (CH)
Energy Engineering – (EY)
G2
572
554
471
468
308
308
Chemical Engineering – (CH)
Energy Engineering – (EY)
G3
623
587
513
513
371
371
251
251
Chemical Engineering – (CH)

Process

Control and

Instrumentation

– (PC)
G1
442
328
279
279
252
238
Chemical Engineering – (CH)
Process Control and Instrumentation – (PC)
G2
720
630
618
570
517
517
252
252
Chemical Engineering – (CH)
Process Control and Instrumentation – (PC)
G3
599
581
479
479
401
401
Computer Science & Engineering – (CT)
Computer Science – (XS)
G1
820
693
688
648
525
493
429
429
Computer Science & Engineering – (CT)
Computer Science – (XS)
G2
693
651
597
546
402
402
290
290
Electronics & Communication Engineering – (EC)
Communication Systems – (

CY

)
G1
747
671
657
597
525
446
402
374
Electronics & Communication Engineering – (EC)
VLSI Systems – (VY)
G1
741
717
683
632
543
543
410
410
Electronics & Communication Engineering – (EC)
VLSI Systems – (VY)
G2
738
679
625
602
461
443
339
339
Electrical & Electronics Engineering – (ET)
Power Electronics – (PE)
G1
773
659
641
533
533
425
359
353
Electrical & Electronics Engineering – (ET)
Power System Engineering – (PS)
G1
695
635
587
539
491
437
371
371
Mechanical Engineering – (ME)
Industrial

Safety Engineering

– (IF)
G1
616
536
522
471
334
319
348
319
Mechanical Engineering – (ME)
Industrial Safety Engineering – (IF)
G2
605
567
527
527
Mechanical Engineering – (ME)
Industrial Safety Engineering – (IF)
G3
359
332
Mechanical Engineering – (ME)
Industrial Safety Engineering – (IF)
G4
359
359
190
190
Mechanical Engineering – (ME)
Thermal Power Engineering – (TR)
G1
670
623
619
561
478
413
312
294
Metallurgical &

Materials

Engineering – (MT)
Industrial Metallurgy – (IY)
G1
533
482
447
427
297
290
Metallurgical & Materials Engineering – (MT)
Materials Science & Engineering – (MS)
G1
547
493
471
435
384
294
Metallurgical & Materials Engineering – (MT)
Welding Engineering – (WE)
G1
616
554
525
475
352
312
189
189
Production Engineering – (PE)
Industrial Engineering – (IG)
G1
692
533
518
471
347
305
230
216
Production Engineering – (PE)
Manufacturing Technology – (MF)
G1
612
561
547
525
381
341
308
250
Physics – (PH)

Non Destructive Testing

– (ND)
G1
572
511
510
453
294
279
264
264
PLACEMENT
Percentage of placed students – Under Graduate
| | | | | |
| --- | --- | --- | --- | --- |
| Branch | 2008-09 | 2009-10 | 2010-11 | 2011-12 |
| Civil | 95.6 | 98.0 | 98.0 | 85.5 |
| C.S.E | 92.8 | 92.6 | 100 | 100 |
| E.E.E | 93.2 | 100.0 | 100 | 96.2 |
| E.C.E | 91.9 | 92.5 | 95.8 | 98.8 |
| Mechanical | 95.5 | 94.6 | 97.1 | 98.8 |
| M.M.E | 91.7 | 93.3 | 94.3 | 79.4 |
| Production | 91.4 | 94.7 | 94.3 | 97.2 |
| I.C.E | 91.2 | 95.0 | 94.8 | 94.4 |
| Chemical | 86.8 | 83.3 | 91.2 | 88.6 |
| Overall-UG | 92.5 | 94.2 | 96.7 | 94.6 |
Percentage of placed students – Post Graduate
| | | | | |
| --- | --- | --- | --- | --- |
| Branch | 2008-09 | 2009-10 | 2010-11 | 2011-12 |
| M.B.A | 87.0 | 86.8 | 94.3 | 93.8 |
| M.C.A. | 88.1 | 92.7 | 100 | 94.8 |
| M.Tech. T.E.M. | 36.4 | 60.0 | 75.0 | 22.2 |
| M.Tech. S.E. | 100.0 | 75.0 | 84.2 | 77.8 |
| M.Tech. Env. | 50.0 | 100.0 | 77.8 | 90.0 |
| M.Tech. C.S.E. | 66.7 | 85.7 | 95.8 | 89.5 |
| M.Tech. P.S. | 78.6 | 64.7 | 81.0 | 65.0 |
| M.Tech. P.E. | 91.7 | 64.3 | 81.8 | 54.5 |
| M.Tech. C.S. | 61.5 | 61.9 | 78.3 | 68.0 |
| M.Tech.V.L.S.I. | 75.0 | 55.6 | 95.0 | 68.4 |
| M.Tech. T.P.E. | 100.0 | 61.1 | 95.7 | 100 |
| M.Tech. I.S.E. | 90.0 | 100.0 | 87.0 | 94.1 |
| M.Tech. W.E. | 75.0 | 95.2 | 84.0 | 80.0 |
| M.Tech. M.S. | 76.5 | 26.7 | 84.6 | 71.4 |
| M.Tech. M.T. | 84.6 | 60.0 | 71.4 | 78.6 |
| M.Tech. I.E. | 76.9 | 68.8 | 84.2 | 83.3 |
| M.Tech. P.C.I. | 41.2 | 23.1 | 93.8 | 66.7 |
| M.Tech. E.E. | 44.4 | 63.6 | 76.9 | 72.7 |
| M.Tech. P.D. | 57.1 | 55.6 | 65.0 | 66.7 |
| M.Tech. N.D.T. | 100.0 | 57.9 | 90.5 | 100 |
| Overall – PG | 77.7 | 72.8 | 88.0 | 82.2 |
IMAGES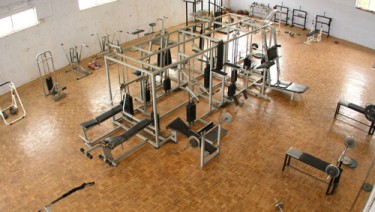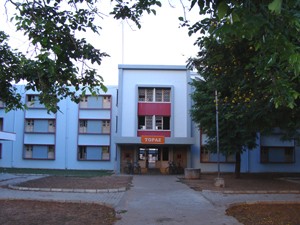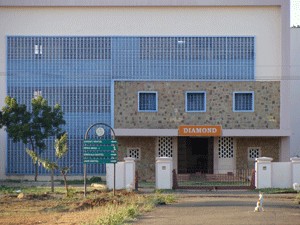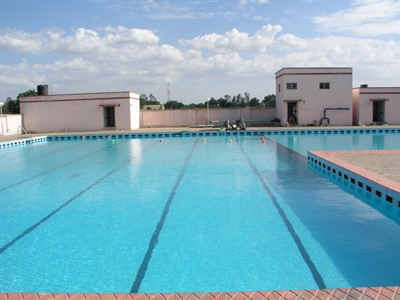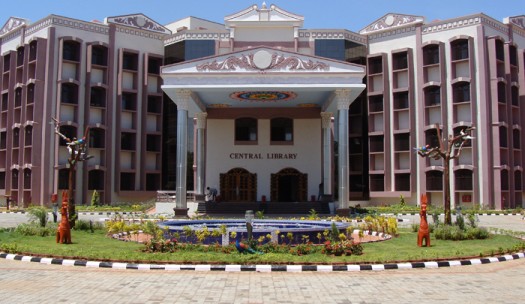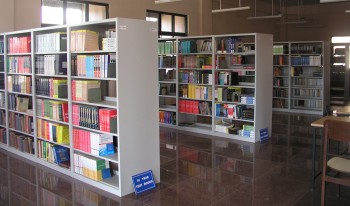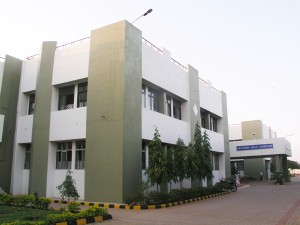 REVIEW
All India Ranks Including IITs
| | |
| --- | --- |
| India Today Rank | 13 |
| Outlook Rank | 10 |
| Dataquest Rank | NA |