Last Updated: 30th May, 2015
Tips for IIT Roorkee M.Tech Counseling
Things you should know..
IIT Roorkee prepare its own merit list for direct counseling based on their normalized formula . They combined main branch along with other sub branch for example list of Mechanical branch will also consist of production, automobile students. So now try to understand that in their normalized formula topper mark play vital role.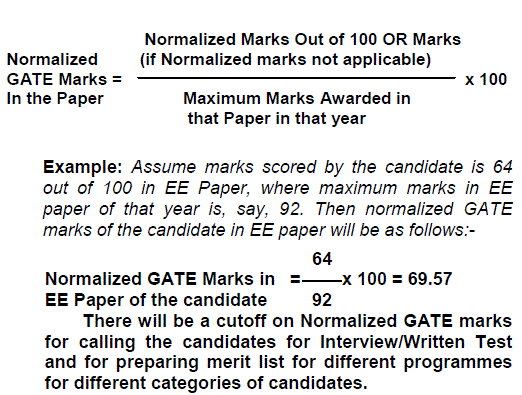 For example if a mechanical student have 70 marks in GATE 2015 and production student have 50 marks then according to their formula normalized score of a mechanical student will be 71.1 and for production it will be 82.8 so production student will have good rank and have more chance for admission.
For Getting topper Marks in your branch CLICK HERE
Try to prepare your DD beforehand. But in case of emergency it can be prepared in IITR campus also.
If you do not get admission during counseling please do apply for SPOT ROUND and Attend it because normally what happen there for example Mechanical department has approx 50 seats for M.Tech now during direct counseling it will get fill under 180-200 rank ( prepared according to their normalizes formula) but in spot round student with 500 rank can gets seats as lots of students leaves their seats for higher IITs
Interview timing of different department can coincide with each other. For example Alternate hydro energy center and transportation system got coincide last year. But as there are several students to be interviewed it can be managed.
Humidity will be in its best during JUNE in roorkee.
Hostel will be allotted on the shared basis with a reasonable price.
Outside campus there are some good restaurant so no problem of food. You can also try mess if they allow so.
You can go for Haridwar and risikesh tour in any gap day as it is just 3-4 hour from there.
BEST of LUCKs guys..