Last Updated: 4th March, 2016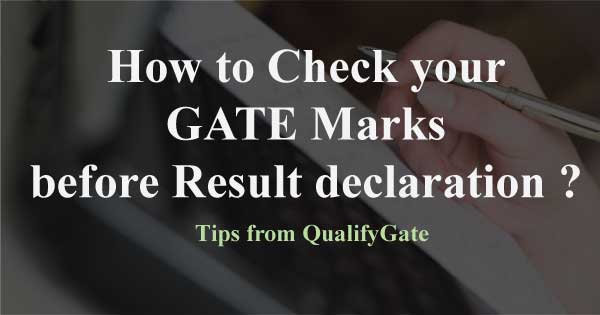 How to Check GATE Marks Before Gate Result declaration?
Yes it is possible to check your GATE marks ( out of 100 ) not RANK or GATE Score before Actually GATE result is out.
As after few days of written exam gate committee prevail the facility of viewing candidate responses in their paper.
How to view responses of gate paper:
1. Login in your GATE account click here for login page
2. Click into View Response as shown into image to get your paper responses.

3. Now download Official Answer key from this page Click Here 1 or Click here 2
4. Now just compare your responses with official answer keys to know your marks.
As CE, CS, EC, EE and ME papers held in multi session so in order to justify their level of difficulties and mark distribution GATE committee has arrived at the following formula for calculating the normalized marks.

So the number you got by comparing your responses with official answer keys can be little bit different.
Best of luck Guys for your result.. 🙂