Last Updated: 26th June, 2014
NIT M.Tech Final Year Fees Hike !!
As we already know that NIT Fees is increased but most of us thought that this hike will be implemented only to the new batch (2014-2015) but today we got a mail from MNNIT Allahabad final year M.Tech student informing us about the there Fees Hike..
OLD FEES Structure Image which was published during last year M.Tech admission..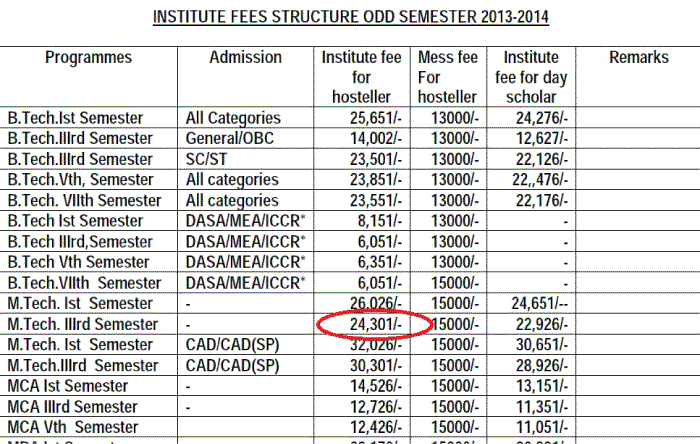 New Fees Structure which is publish this year indicating increase in fees…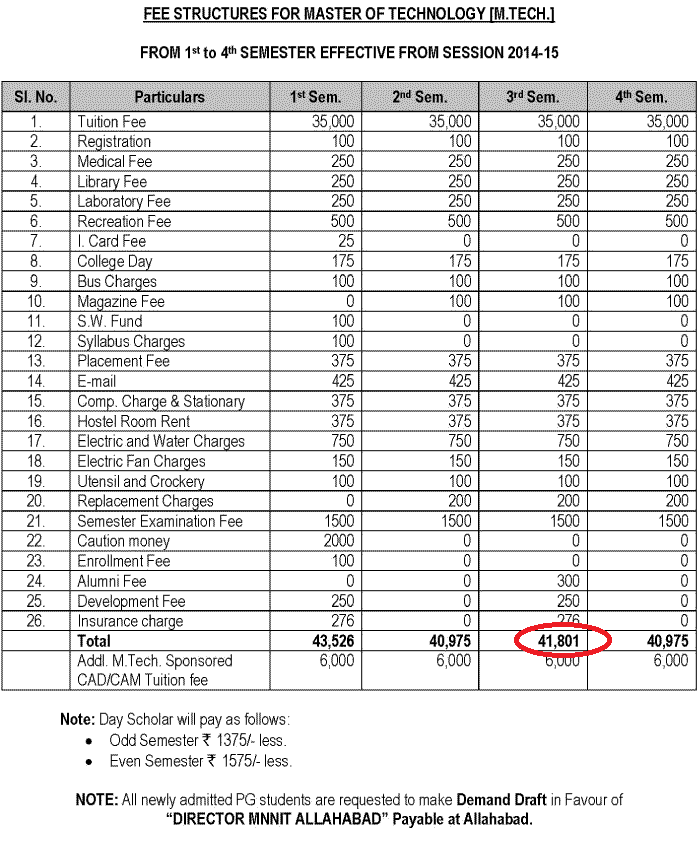 As we can See Difference between New and Old Fees Structure for MNNIT Allahabad  M.tech Course is 17,500/- !!
So Now there are several things such as
Is it right to increase fees in between of the session.

what about those students who have taken previous low fees structure as one of the selecting factor during M.Tech admission.

Hike in fees should only be implemented to the new batch.
Share this Article guys let every one knows what is going on in these prestigious engineering colleges of india.