Last Updated: 9th February, 2018
NIT Jalandhar Detail
(Description/ Courses/ CCMT Cutoffs/ Placement / Image/ Review )
Affiliated To : AICTE
Established In : 1987
Location : NIT Jalandhar N.I.T. Post Office Jalandhar – 144 011 India
Website : http://www.nitj.ac.in/

Introduction:
Dr BR Ambedkar National Institute of Technology was started in Jalandhar in the year 1987 as a Regional Engineering College. In 2002, it was conferred NIT status and thus is an Institute of National Importance. Being one of the newer (younger) NITs, NITJ isn't as popular as the others, but is expected to quickly climb up the ranks.
Location:
NITJ is located in a rural area on the outskirts of Jalandhar. The campus is just off the highway, and is very close to an army camp. The nearby villages are quite developed (which means people there can watch cable TV), but to find proper civilization, you need to drive down to Jalandhar.
Infrastructure:
Since NITJ is one of the newer NITs, you could say that it's still in the development stages, but the infrastructure already is one of the best among the NITs. There is constant need for construction and reconstruction, especially since the strength has gone up considerably. The institute has a state if the art Mega-hostel that houses 1600 students, with a couple more of the same under construction. Even the older hostels are very clean and well maintained. The laboratories are pretty good, but the library is somewhat lacking in terms of infrastructure as well as books. Facilities for sports are absolutely fantastic – they have floodlit grounds and courts for all possible sports. The mess is pretty good, and the food is edible, but it isn't the extraordinarily tasty Punjabi food you might dream of / expect. Damn.
Faculty:
Students give mixed reviews about the professors at National Institute of Technology Jalandhar. Although there's no doubt in their qualifications, some of the professors can be really stringent and orthodox, and at times even unreasonable. However, there are also those who are extremely liberal, and who share excellent rapports with the students.
Attendance:
It's quite strict. Even the 'liberal' professors are very particular when it comes to attendance. Students are expected to maintain a minimum of 75 percent, failing which they are failed in the particular subject in which they fall short of attendance. Oh, it really happens.
Crowd:
Even though most of the students are from Punjab, they stress on the fact that the crowd bears no resemblance to the 'Delhiite Hooligans'. You wouldn't find boys driving flashy cars with deafening Punjabi music playing, and passing lewd comments at girls. People here are quite decent and very friendly, without getting creepy. The 5:1 boy/girl ratio is actually better than what you would see at most NITs, and it's ever-improving.
Hangouts:
There aren't too many activities to do once you get out of the college, which is probably why there are so many things to do within the campus itself. Of course, Jalandhar (like most other places in and around Punjab) is a food-lover's paradise, so you have umpteen number of dhabas and small eateries around, but that's about it.
Placements:
As you'd expect at any NIT, the college has 100 percent placements. About 40 companies participate in the placement process, and the average salary goes up to about Rs. 6 lpa. The highest salary is about Rs. 12 lpa, which is pretty awesome for a fresher.
Festivals:
The technical festival, TechNITI is held in September while the cultural fest Utkansh is held in March.
Contact Address:
National Institute of Technology, Jalandhar
National Highway 1,
Jalandhar, Punjab – 144011
Website : www.nitj.ac.in
Undergraduate Programmes
Four year Bachelor of  Technology  (B Tech) Programmes
Bio Technology
Chemical Engineering
Civil Engineering
Computer Science and Engineering
Electronics and Communication Engineering
Industrial and Production Engineering
Instrumentation and Control Engineering
Mechanical Engineering
Textile Technology
Post Graduate and Research Programmes
Two year regular M Tech Programmes
Chemical Engineering
Computer Science and Engineering
Information Security
Control and Instrumentation Engineering
Electronics and Communication Engineering
VLSI Design
Manufacturing Technology
Mechanical Engineering
Structural and Construction Engineering
Textile Engineering and Management
Three and half year Part-time M Tech Programmes
Computer Science and Engineering

Control and Instrumentation Engineering

Industrial Engineering

Material Science and Technology

Structural and Construction Engineering

Textile Engineering and Management
Two year regular M Sc Programmes
Chemistry
Physics
Mathematics
Ph D Programmes
The Institute offers Ph D programmes (Part Time and Full time) in all the departments in various disciplines.

CCMT CUTOFF 2012
Round 4
Department
Programme
Group
OC
OB
SC
ST
Open
Close
Open
Close
Open
Close
Open
Close
Civil Engineering – (CE)
Structural and Construction Engineering – (SG)
G1
424
363
346
318
240
220
327
327
Chemical Engineering – (CH)
Chemical Engineering – (CE)
G1
450
422
386
338
355
248
Computer Science & Engineering – (CT)
Computer Science & Engineering – (XG)
G1
648
611
575
548
525
416
339
318
Electronics & Communication Engineering – (EC)
Electronics & Communication Engineering – (EG)
G1
655
579
549
536
404
398
278
272
Electronics & Communication Engineering – (EC)
VLSI Design – (VN)
G1
627
597
555
549
410
406
278
278
Instrumentation & Control Engineering – (IC)
Control and Instrumentation Engineering – (CU)
G1
659
573
531
513
432
396
390
324
Industrial & Production Engineering – (IP)
Manufacturing Technology – (MF)
G1
500
475
471
424
330
319
Mechanical Engineering – (ME)
Mechanical Engineering – (ME)
G1
533
482
464
431
370
323
Textile Engineering – (TE)
Textile Technology and Management – (TX)
G1
563
312
287
206
PLACEMENT
NIT Jalandhar Placements 2012 Key Statistics :  
Total Number of Companies Participated in Counselling : 77
Total Number of Students Selected in Campus Placements : 567
Company Offered Highest Salary  : Microsoft (Rs 16  Lakh Per Annum)
Company Offered Least Salary : Vardhman (2.4 Lakh Per Annum)
NIT Jalandhar Placements Salary details 2012 :
Highest Salary offered in NIT Jalandhar 2012 Placements  : Rs 16 Lakhs Per Annum
Lowest Salary offered in NIT Jalandhar 2012 Placements :  Rs 2.5 Lakh Per Annum
Average Salary Offered in NIT Jalandhar Campus Placements 2012 : RS 4.5 Lakh Per Annum
NIT Jalandhar Company wise Placements 2012 : 
| | | | |
| --- | --- | --- | --- |
| S. No | Company | Salary in Rs Lakh Per Annum | Offers |
| 1 | Freescale | 6.5 | 3 |
| 2 | Thoughtworks | 5.86 | 2 |
| 3 | Telcon | 6.5 | 2 |
| 4 | Evalueserve | 3 | 5 |
| 5 | Comviva | 3.85 | 14 |
| 6 | Samsung(SEL- R&D) | 6.65 | 8 |
| 7 | Tata motors | 6 | 11 |
| 8 | Honda 2 wheelers | 5 | 1 |
| 9 | TCS | 3.16 | 92 |
| 10 | Accenture | 3 | 10 |
| 11 | Maruti | 4.9 | 3 |
| 12 | Hero motocorp | 5.86 | 6 |
| 13 | Saint gobain | 4.5 | 5 |
| 14 | Alstom power | 4.6 | 7 |
| 15 | Indian Army | 7 | 1 |
| 16 | Mahindra & Mahindra | 4.76 | 0 |
| 17 | SPCL | 3 | 10 |
| 18 | India bulls | 4.65 | 18 |
| 19 | IOCL | 9 | 4 |
| 20 | Wipro | 3.25 | 31 |
| 21 | Polaris software | 4.25 | 19 |
| 22 | Indus Valley Partner | 5.75 | 2 |
| 23 | Ericsson Global | 3.8 | 36 |
| 24 | L&T infotech | 3 | 14 |
| 25 | Capgemini | 3.05 | 20 |
| 26 | Jindal Stainless Ltd | 5 | 6 |
| 27 | L&T | 3.5 | 6 |
| 28 | Tata Technology | 3.8 | 4 |
| 29 | Samsung(SIEL) | 4.5 | 1 |
| 30 | Mu-sigma | 3.3 | 3 |
| 31 | Ashok Leyland | 7.2 | 3 |
| 32 | Cadence Design | 9.7 | 2 |
| 33 | Microsoft | 16 | 0 |
| 34 | Honda 4 wheelers | 3.7 | 4 |
| 35 | Aricent | 3.5 | 4 |
| 36 | Sapient Nitro | 4.5 | 13 |
| 37 | Gammon India | 3.25 | 10 |
| 38 | L&T (HED) | 3.75 | 5 |
| 39 | Gaboli Networks | 3.25 | 3 |
| 40 | Verizon | 5 | 3 |
| 41 | Balmer lawrie | 6.56 | 2 |
| 42 | GMR | 4 | 2 |
| 43 | GreyB | 4.36 | 2 |
| 44 | Vardhman | 2.4 | 2 |
| 45 | Compro | 4.7 | 4 |
| 46 | Taco | 3.6 | 10 |
| 47 | Interra Systems | 4.5 | 3 |
| 48 | Samtel | 4.5 | 1 |
| 49 | Simplex | 3.7 | 5 |
| 50 | JSW | 3.7 | 30 |
| 51 | SRF Ltd. | 4.5 | 0 |
| 52 | Beroe | 4 | 3 |
| 53 | BOC India | 4.6 | 0 |
| 54 | L&T Ramboll | 3.4 | 7 |
| 55 | Selindia | 2.5 | 0 |
| 56 | Technip | 4.5 | 8 |
| 57 | Rancore | 5 | 12 |
| 58 | CDOT | 7.4 | 4 |
| 59 | Afcons | 3.35 | 2 |
| 60 | ITDC | 3.3 | 6 |
| 61 | HMEL | 5 | 5 |
| 62 | Yatra.com | 7.5 | 2 |
| 63 | Suzuki Powertrain | 4.9 | 7 |
| 64 | Aakash Institute | 6 | 0 |
| 65 | JP cementation | 3.5 | 0 |
| 66 | Sharda University | 5.3 | 10 |
| 67 | Punj Lloyd | 4.4 | 4 |
| 68 | SAP | 6.5 | 0 |
| 69 | BPCL | 10 | 7 |
| 70 | Aarti International | 2.5 | 3 |
| 71 | Navyug Infosolutionscse/ece/ice | 4.5 | 2 |
| 72 | Galgotia University | 5 | 15 |
| 73 | Graphic Era UniversitMtech | 4.5 | 8 |
| 74 | Lakshya Institute | 4.5 | 2 |
IMAGES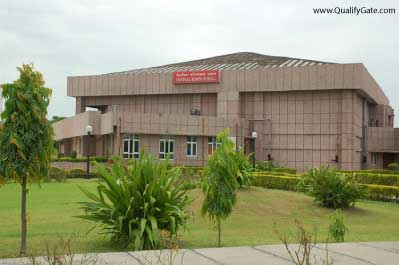 NIT-Jalandhar–Central-Seminar-Hall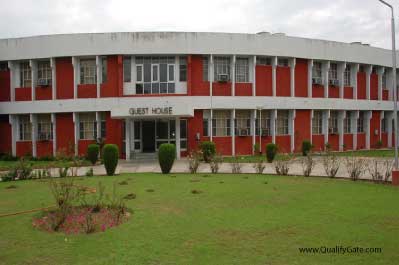 NIT-Jalandhar-Guest-House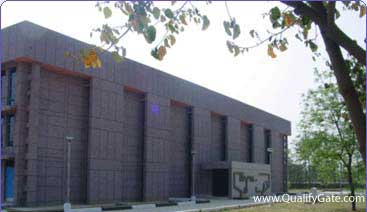 NIT-Jalandhar-Gymnasium-Hall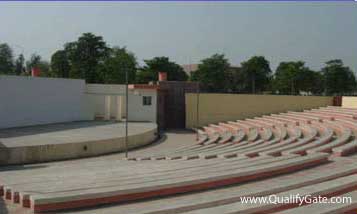 NIT-Jalandhar-Open-Air-Theatre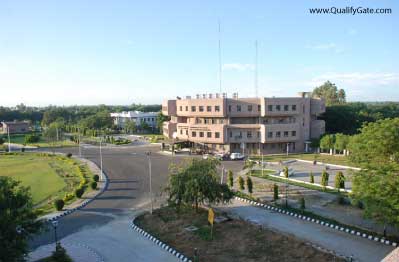 NIT-Jalandhar-Campus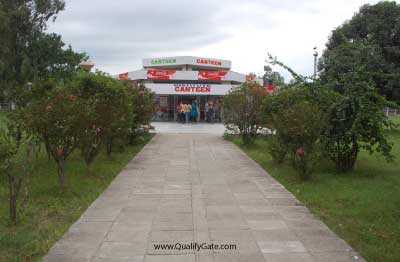 NIT-Jalandhar-canteen